13TH ENGINEER COMBAT BATTALION ASSOCIATION

7TH INFANTRY DIVISION

PLEASE TELL YOUR FRIENDS AND 

OLD ARMY BUDDIES ABOUT THIS WEB SITE. 

LOOK AT THE PHOTOS AND CHECK THE COMPANY ROSTERS FOR PEOPLE YOU MAY HAVE SERVED WITH.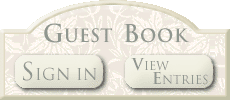 Please sign the guest book, YOU are important to us. 

Let your other friends know you are out there!!!!

MEMBERS : ATTENTION

If your dues are not paid up until October 2016 please send your check to the Association Secretary per the address in your newsletter. You can also find Ron's contact infromation below in the Associations Officers Contact Information link. Dues are $5.00 per year paid two years in advance for a total of $10.00. The 3 newsletters and postage cost alone exceed the small cost of dues.  

THANK ! YOU.

Bill Quinton

Any questions please send me an e-mail.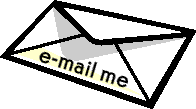 Purpose of this web site is to honor all Veterans who served with the 

13TH ENGINEER COMBAT BATTALION 

since its inception. Especially those who gave the Supreme sacrifice.

Also we wish to use this site to inform those who served of the opportunity to join  THE 13TH ENGINEER COMBAT BATTALION ASSOCIATION.  Post Reunion information and post information to help us locate our Army Buddies.

If You served in War or Peace We would be Honored to have you as a member. TO JOIN THE 13TH ENGINEER COMBAT BATTALION ASSOCIATION just click on the link below.

 Dues $5.00 per year. Find your old Buddies, make new friends. Help Honor Those Who Served. Great! News Letters (approximately 20 pages) included in dues. FREE MEMBERSHIP ROSTER TO NEW MEMBERS. 

The roster lists names, address, dates served and Company served in. It may be very helpful in locating your old 13th Engineer Buddies.

Please sign guest book, you are important to us. Let your friends know you are out there!!!

VISIT OUR QUARTERMASTERS PAGE

 FOR ITEMS RELATED TO THE 13TH ENGINEERS. 

CLICK ON THE BUTTON BELOW TO VIEW THIS PAGE.

                         VICE PRESIDENT                     TREASURER                           SECRETARY                          CHAPLAIN                           WEBMASTER

                         Richard G. Elwood                      Jes D. Mciver                             Ron Salvador                       Charles A. Koenig                       Gene Reed       

PRESIDENT 

  Bill D. Quinton SR

​PAST PRESIDENT

Edward Larkin

Below is the home of the 2016 reunion.

 From September 29-2016 to October 1 -2016

For more information on the resort you can go to 

Or you can contact Al Phetteplace at agphetteplace@gmail.com 

TAPS

​Thomas S.Masarik

  Hq&Hq Co-60-61

  4880 N.Mohawak Ave.

  Glendale , WI 53217

Presentation of the Company Flags 

Welcome New Members

​JEFFREY A. TIERNEY

  109 4TH STREET

  WAUNAKEE , WI 53597

  C Co. 87-92